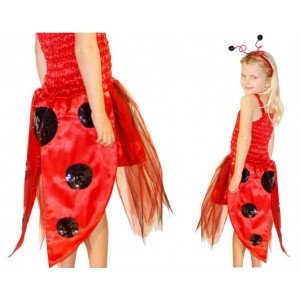 Stunning Red Shirred Top with a mid length tulle skirt, back has a beautiful set of spotty lady bird wings. Too Cute!
Available in Size Medium
Sizing Guide:
S - 1-4yr olds, M - 4-6yr olds, L - 6-8yr olds.
Based on NZ/Australian Sizing for children. The sizings are averages and may vary depending on the childs physical size and shape.
Fairy Girls Lady Bird Dress
Brand: Fairy Girls
Product Code: FG170
Availability: In Stock