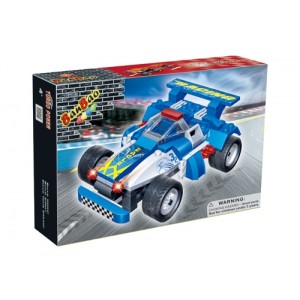 Banbao Blocks - Eagle Racer
125 peice set
This is the racing champion! With the powerful engine and large rear spoiler, this is the fastest racing car around!
This package consists of a racing car with Pull-back action!
Compatable with lego and other major block brands so kids can mix and match.
Suitable for children from the age of 5.
Banbao Blocks - Eagle Racer
Brand: Banbao
Product Code: 8611
Availability: In Stock