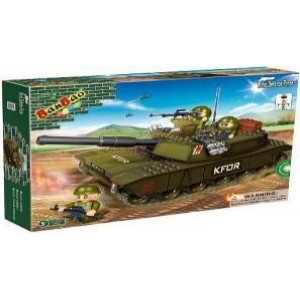 Banbao Blocks - Battle Tank
120 peice set
This is the heaviest and most powerful tank in the army line-up of BanBao. The FV-9876 has an extremely powerful cannon, with which the tank is able to hit targets at a distance of up to 2 miles away. There's no enemy strong enough to stand a chance against this battle bank. Buy the FV-9876 now in our online toys store and start building!
This 120 piece set includes 4 figures and various cool accessories.
Compatable with lego and other major block brands so kids can mix and match.
Suitable for children from the age of 5.
Banbao Blocks - Battle Tank
Brand: Banbao
Product Code: 8246
Availability: In Stock