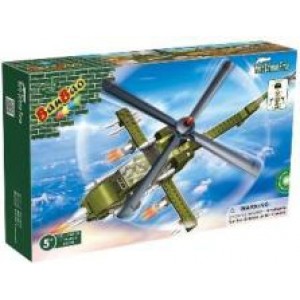 Banbao Blocks - Apache Helicopter
231 peice set
The Number 1 attack helicopter of the BanBao air force.

Quick & agile this helicopter was designed to take out enemy ground forces.

But it's much more versatile than that. It's also used as air support for ground forces, for escorting convoys, for armed recon missions and has a special night vision system!

1 figure included.
Suitable for children from the age of 5.
Banbao Blocks - Apache Helicopter
Brand: Banbao
Product Code: 8238
Availability: In Stock